BHOPAL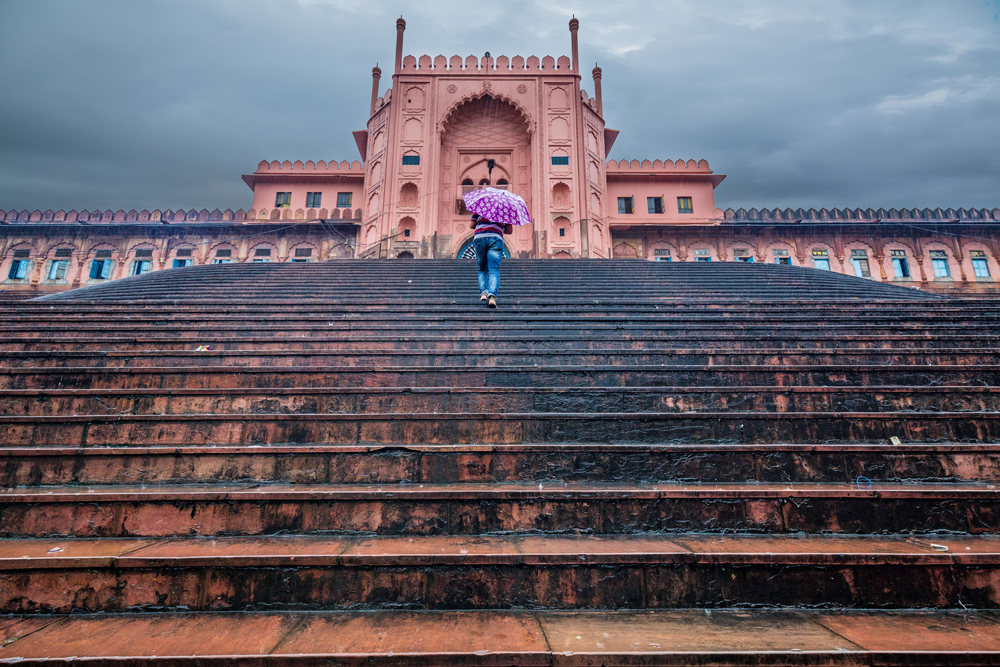 ABOUT BHOPAL:
Beautiful Bhopal sprawls picturesquely around two artificial lakes on gently rolling hills.

City Bhojapal was named after its founder Raja Bhoja, the famous 10th century ruler of Parmar dynasty, who is believed to have built a dam (pal) across the Narmada River.
Glorious city was destroyed in 15th century by Sultan Hoshang Shah of Malwa.

Present city was founded by Dost Mohammad Khan, one of Aurangzeb's Afghan governors who left the Mughal Empire after Aurangzeb's death and established his own dynasty – the Nawabs of Bhopal.

Today, the city presents a multi-faceted profile, the old city with its teeming market places, fine the old mosques and palaces which bear the aristocratic imprint of its former rulers.

New beautifully planned city with wide avenues, parks and gardens, government buildings and residential areas which are functional, practical and aesthetic.

Bhopal also a perfect base to visit Sanchi, Bhimbetka and Bhojpur.
MODE OF COMMUNICATION:
Airport: Raja Bhoj Airport, Bhopal (BHO), 11 kms away from Bhopal city centre.
Rail: Bhopal Railway Station, Bhopal, 1 km away from Bhopal city centre.
Road: Well connected by road.
SIGHTSEEING AT A GLANCE:
FORT & MONUMENTS

Shaukat Mahal and Sadar Manzil Bharat Bhawan Gandhi Bhawan Islamnagar

HOLY CENTRE

Taj-ul Masjid Jama Masjid Moti Masjid or Pearl Mosque Bhojpur

PARK & GARDENS

Van Vihar

MUSEUM & AUDITORIUM

Tribal Habitat Govt. Archaeological Museum Govt. Archaeological Museum Bhimbetka

LAKE

Upper & Lower Lakes

FAIRS & FESTIVALS

Shri Manora Mela Vidisha
Bandhra Bandh Ghat Fair
Urs Rajgarh
Sanchi Mahotsav, Raisen

Bhopal Utsav Mela
For more information visit https://bhopaldivisionmp.nic.in/en/tourist-places/
ATTRACTIONS OF BHOPAL
Taj-ul Masjid:
Majestic mosque is perhaps the largest in the country.

Construction was started by Shah Jahan Begum, but the work not completed and was resumed in 1971.

Main hall with inter arched roof, broad façade, spacious courtyard and smooth marble floors are noteworthy.
Jama Masjid:
Beautiful mosque has tall dark minarets crowned by golden spires.

Built in 1837 by Kudsia Begum, the devout wife of the ruler of Bhopal.
Moti Masjid or Pearl Mosque:
Majestic mosque was built by Sikandar Begum in 1860.

It is architecturally inspired by the famous Jama Masjid of Delhi.
Shaukat Mahal and Sadar Manzil:
Magnificent edifice is set at the entrance to the Chowk area in the heart of the walled city.
Bharat Bhawan:
Prestigious multidimensional centre for performing and visual arts was established on 13th Feb 1982.

Building set on the banks of a lake was designed by the famous architect Charles Correa and is an excellent illustration of modern architecture.

Interesting sites here are – Rupankar, the only museum in the country where contemporary urban, folk and art of aboriginals are kept under one roof.

Rangmandal, where country's best stage talent and play writers take pride in performing, Vagartha, the centre of Indian poetry, Anhad, the centre for Indian classical and folk music.
Chowk:
Set in the heart of the old city is lined with old mosques and haveli's.

It is an excellent place purchasing Bhopali crafts like silver jewellery, velvet purses, embroideries and bead work etc.
Tribal Habitat:
An open air exhibition on the scenic Shamla Halls.

Centre provides an insight into the tribal life in various states of India.
Govt. Archaeological Museum:
Splendid sculptures, paintings of various schools and paintings from Bagh caves are exhibited here.
Gandhi Bhawan:
Houses an exhibition of photographs of Mahatama Gandhi and a Gandhi Museum.
Van Vihar:
Safari Park is located near upper Lake amidst scenic surroundings.

It has rich variety of animals and birds.
Upper & Lower Lakes:
These two charming lakes are divided by an over bridge and are the most notable features of Bhopal.

Tourists enjoy boating at the Lower Lake.
ATTRACTIONS AROUND BHOPAL
Bhimbetka:
40 kms away from Bhopal city.

A natural amphitheatre is surrounded by the northern fringe of the Vindhyas.

Discovery of over 700 rock shelters (the largest group in the world) has brought Bhimbetka on the tourist map of the State.

Rock shelters belonging to the neo-lithic age are an archaeologist's delight and have paintings depicting the life of the prehistoric cave-dwellers.

It has been recently recognised as a World Heritage Site by UNESCO.
Bhojpur:
28 kms away from Bhopal city.

It was founded and named after legendary Parmar king Raja Bhoj (1010-53).

Town also known as the 'Somnath of North India' is famous for its 11th century Shiva temple and lake built by Raja Bhoj.

Temple enshrines an enormous 'Shivalingam', carved out of a single rock.

It walls are engraved with numerous Shiva Images.
Islamnagar:
Lies on the Bhopal – Berasia road, 11 kms away from Bhopal city centre.

Known for the palace built by Dost Mohammed Khan.

Hammam of Chaman Mahal and Rani Mahal are worth visiting.