ANANDPUR SAHIB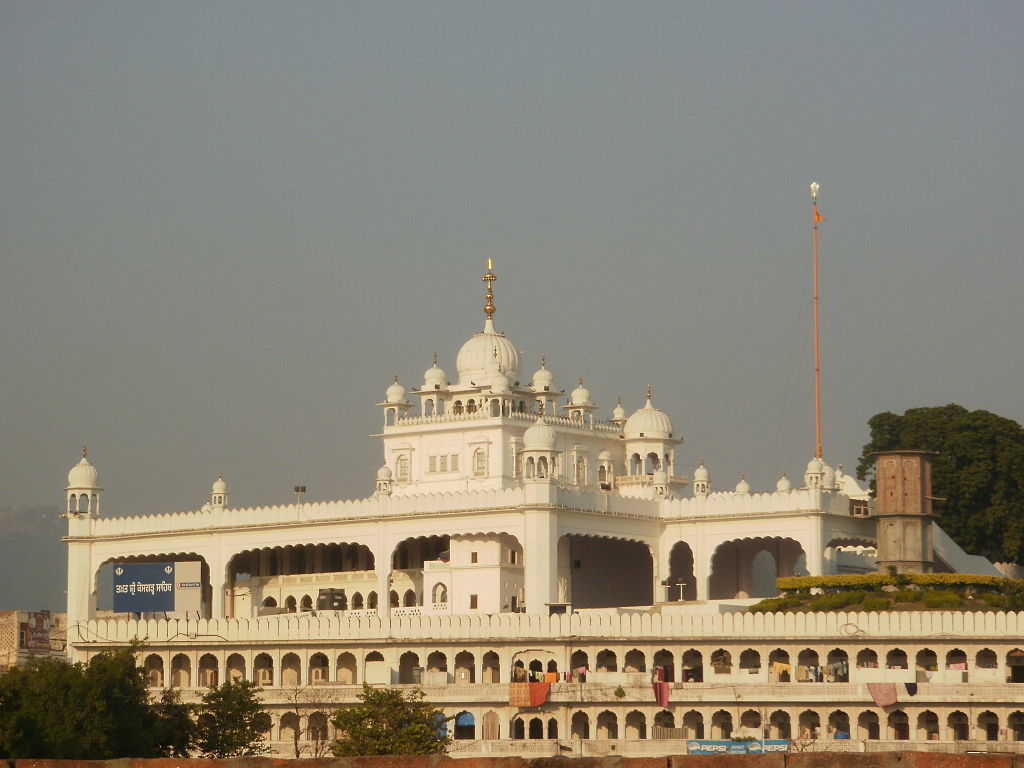 ABOUT ANANDPUR SAHIB:
The 'City of Bliss' set on the left bank of the river Sutlej with Naina Devi mountain in its backdrop is a major Sikh pilgrim centre.

It was founded in 1665, by Guru Tegh Bahadurji, near the ruins of an ancient place called Makhowal.

Guru Gobind Singh ji, the tenth Sikh Guru (1666 – 1708), spent about 25 years of his life over here and under him the town attained great importance.

The annual Sikh festival of Hola Mohalla is the main event of Anandpur Sahib.

Highlight of the celebrations is the spectacular display of martial traditions by Nihangs.
MODE OF COMMUNICATION:
Airport: Chandigarh Airport, Chandigarh (IXC), 83 kms away from Anandpur Sahib town.
Rail: Anandpur Sahib Railway Station, Anandpur Sahib, 1 km away from centre of Anandpur town.
Road: Well connected by road.
SIGHTSEEING AT A GLANCE:
| | |
| --- | --- |
| HOLY CENTRE | Gurudwara Keshgarh Sahib Gurudwara Guru Tegh Bahadur Ji (Sis Ganj) Gurudwara Anandgarh Sahib Kiratpur Sahib |
| OTHERS | Bhakara Dam |
| FAIRS & FESTIVALS | The Hola Mohalla Festival |
For more information visit https://punjabtourism.punjab.gov.in/destination-anandpur-sahib.php
ATTRACTIONS OF ANANDPUR SAHIB
Gurudwara Keshgarh Sahib:
On the auspicious day of Baisakhi (13th April, 1699), Guru Gobind Singh ji, founded the 'Khalsa' or the 'Army of Pure' over here.

He baptised the first five Sikh volunteers to help him defend the faith and called them the 'Panj Piare' or the five beloved ones.

The magnificent Gurudwara is one of the Panj or five Takhts of Sikh faith.

It also enshrines 12 weapons of Guru Gobind Singh Ji.
Gurudwara Guru Tegh Bahadur Ji (Sis Ganj):
Hallowed head of Guru Tegh Bahadur ji was cremated here with full rituals on 16th November 1675.

He was executed by the Mughals at Delhi and the head was brought here by Bhai Jaita.
Gurudwara Anandgarh Sahib:
It was the fort and residence of Guru Gobind Singh Ji.

The daily light and sound show held in the evening depicts scenes from the lives and the times of the Sikh Gurus.
ATTRACTIONS AROUND ANANDPUR SAHIB
Kiratpur Sahib:
11 kms away from Anandpur Sahib town.

Sacred city was founded in 1627, by Sri Hargobindji, the sixth Sikh Guru.

It is also associated with Pir Budhan Shah, a Muslim saint known for his very long life.

Sri Hargobind, Sri Har Rai and Sri Har Kishan, the three Sikh Guru were cremated here.
Bhakara Dam:
35 kms away from Anandpur Sahib town.

It is considered to be the world's highest straight gravity concrete dam.

A large number of tourists visit the dam site, the huge reservoir named Gobind Sagar reservoir and well laid-out gardens nearby.