FATEHGARH SAHIB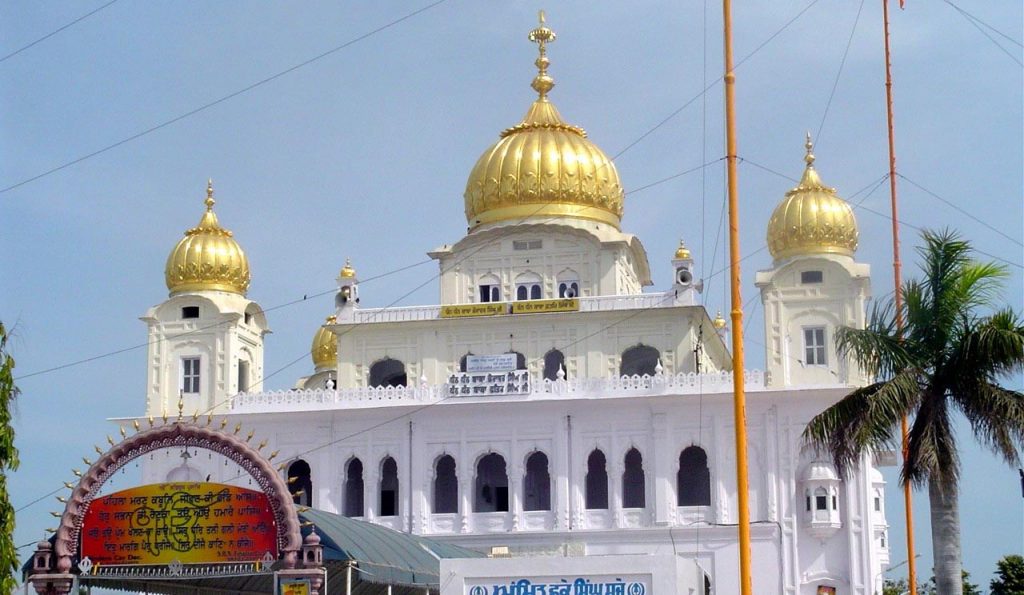 ABOUT FATEHGARH SAHIB:
Historic Sikh pilgrim centre is named after Baba Fateh Singh Ji, the younger son of Guru Gobind Singh Ji.
MODE OF COMMUNICATION:
Airport: Chandigarh Airport, Chandigarh (IXC), 55 kms away from Fatehgarh Sahib town.
Rail: Fatehgarh Sahib Railway Station, Fatehgarh Sahib, 9 kms away from centre of Fatehgarh town.
Road: Well connected by road.
SIGHTSEEING AT A GLANCE:
HOLY CENTRE

Gurudwara Fatehgarh Sahib Gurudwara Jyothi Sarup Rauza Sharif

HISTORIC SITES

Sanghol Sirhind Aam Khas Bagh

FAIRS & FESTIVALS

Jor Mela

The Rauza Sharif 'Urs'
For more information visit https://fatehgarhsahib.nic.in/tourism/

ATTRACTIONS OF FATEHGARH SAHIB
Gurudwara Fatehgarh Sahib:
Beautiful white Gurudwara marks the site where Zorawar Singh (9 years old) and Fateh Singh (7 years old).

The two younger sons of Guru Gobind Singh ji were entombed alive inside an enclosure of brick and cement.

They preferred martyrdom instead of embracing Islam under the pressure of the Nawab of throughout the year.
Gurudwara Jyothi Sarup:
It is built on the site where Zorawar Singh, Fateh Singh and their grandmother Mata Gujri were cremated.
ATTRACTIONS AROUND FATEHGARH SAHIB
Sanghol:
Archaeological site north of Fatehgarh Sahib 26 kms away.

It is said to have flourished 3,000 years ago and was known as Sangal-Dwip.

It became an important settlement between 1st and 6th century, under the patronage of Kushans and the Guptas.

The Sanghol Museum exhibits archaeological finds recovered from various sites of the State.

A stupa and monastery here dates back to 1st – 2nd century.
Sirhind:
5 kms away from Fatehgarh Sahib town.

It was an important town during the reign of Tughlaqs and the Pathan Sur dynasty.

Town flourished under Mughals till 1709.

It suffered immensely between 1709 and 1763, due to frequent clashes between the rising Sikh power and the Mughals.

It is dotted with a number of mosques and mausolea, the important ones are – tombs of Mir Miran and Taj Bibi, of Ustad and Shagird and the mosque of Saint Butcher Sanda.
Aam Khas Bagh:
Royal palatial mansion is the main attraction of Sirhind.

Its construction was started by Hafiz Khan during the rule of Akbar, as a serai (highway inn) for the weary travellers and a retreat for the royalty.

Later, Jehangir and Shah Jahan further developed this graceful structure.

It fell into ruins after the battles between Sikhs and Mughals and has now been restored and converted into a tourist complex.
Rauza Sharif:
Mausoleum marks the burial site of Sufi saint Shaikh Ahmad Faruqui Sirhind.